Point Spreads Explained
The point spread is probably the most common bet when you think of wagering on a single sporting event. That is because it's designed to bring the two teams to an even playing field through the use of a handicap installed by oddsmakers.
Without a points handicap, it would not make sense to pay both sides of a wager the same amount when it's clear that not all teams are on equal footing. In fact, it is entirely possible for a team to lose the game in real-life but still win a bet if they only lose by less than a set number of points. Vice versa, a team can win a game, but lose the wager if they do not win by more points than what was predicted.
Betting On The Super Bowl 53 Point Spread Between The Patriots And Rams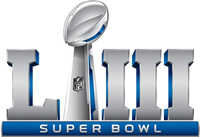 The Patriots are set to take on the Rams in the greatest show on turf and money has been flowing into both sides of the Super Bowl 53 point spread. The Patriots are -3 for SB LIII according to most legal online sportsbooks but some have them listed only at -2.5. The Rams and Patriots are both offensive minded, and capable of scoring quickly; therefore, the winner will likely be whoever scores last in the game (-180). There is still no discussion of whether the roof will be open or closed at Mercedes-Benz Stadium in Atlanta, so weather may or may not play a factor here. Either way, make sure to get in your bet on the spread for Super Bowl 53, whether you choose the Patriots or Rams, before the 6:30 EST kickoff on Sunday, February 3rd.

How Does The Point Spread Work?
When wagering against the spread, you bet on the team that will cover the betting line, and not necessarily win the game. Obviously by taking the favorite, a bettor believes that team will not only win the game, but also win the game by a certain number of points to cover the betting line. But when wagering on the underdog, that team does not necessarily have to win the game to cover the line. For examples of point spreads and how those bets are won, please keep reading below where we explain betting odds for the spread in detail.
When Can The Spread Be Wagered?
The point spread might be the most common betting line for which people are familiar with. This is where the terms 'favorite' and 'underdog' are derived. But, when exactly can wagers on the point spread be placed? There are actually several points in time, and several different ways that a bettor can put action on the spread in a given matchup.
Obviously it starts with action before the game. Point spreads prior to the game will be available up until the start time before going off. Depending on the sports and league + which online sports betting site is consulted, point spreads can be up for days before the start to a matchup.
One of the nice things about online betting is that point spread wagering doesn't stop at the start of the game. With the advance in technology, bettors are able to place live wagers on the points spread, plus bet different spreads at different intervals in a game.
Beginning with live betting, point spreads are routinely adjusted predicated on the flow of the game, meaning how the favorite and underdog are performing. Live point spreads can come and go very quickly, with the potential for scores to change at any moment.
Betting the spread at different intervals in a game means that adjusted spreads are created during breaks, such as quarters or halves, and halftime lines. Oddsmakers will check out the game and how it went for a quarter or half, and then reinstall overall game lines, as well as point spreads for only that particular quarter or half.
How Do Half / .5 Point Spreads Work?
Oftentimes a point spread will not be a whole number, and will be accompanied by a decimal point and a half number. This can be significant for a point spread. Essentially what it comes down to is that a whole number point spread gives the opportunity for a wager to push. A push means that if the favorite is favored by 10 points and wins by 10 points, bettors get their money back. Just like when betting on the over/under total for points, the spread is a half-point in addition to the whole number, there is no chance to push.
Understanding Payouts When Betting On The Point Spread
The whole nature and goal behind the point spread, is to provide an even playing field for the favorite and the underdog. Obviously not every team is equal, so the point spread adjusts this. As a result, the payouts that are generally seen around a point spread is right around Even.
This is different from a moneyline, where payouts can vary greatly because there is not point spread that is installed. It is simply picking the winner straight up. Therefore, a bet on the favorite would not profit as high as it would betting the spread since no points are given. Payouts on the point spread are not always the same, but they do not vary like a moneyline.
Examples Of How The Point Spread Works
How To Read College Football Spreads
Florida State Seminoles (-7)
Florida Gators (+7)
Here in this example, the Florida State Seminoles have been set as seven-point favorites over the Florida Gators. That means, for the Seminoles to cover this spread, they will need to win the game by at least eight points to win the bet for a person who wagered on them.
On the flip side, the Gators are receiving seven points. They could lose the game by six points or less, and still win the betting line for a bettor who placed a wager on them.
If the Seminoles win by exactly seven points, then that would result in a push on the bet, with no payout and the bettor getting their money back.
How To Read NFL Football Point Spreads
Since betting on point spreads in the NFL is the most popular bet that people make, it is probably pretty important that you know what you are doing. The point spreads in the NFL are always alot closer then college football because you are dealing with the best of the best. You will almost never see a team favored by more then two touchdowns in the NFL, and most of the NFL point spreads are less then one touchdown. So, here is are best try at helping you understand how to read point spreads in NFL games.
Take this NFL point spread for example.
Atlanta Falcons -3
Carolina Panthers +3
Here in this point spread example for the NFL, the Falcons are playing the Panthers. Atlanta has been set as a three-point favorite on the betting line. That means that for Atlanta to cover the spread that has been set, they will need to win by at least four points. And for Carolina to cover the point spread, they can do so with a loss by two points or less, or obviously a win straight up. If the Falcons win by exactly three points, the bet would result in a push with no payouts.
NBA Point Spreads
Orlando Magic -5.5 (-110)
Chicago Bulls +5.5 (-110)
The Orlando Magic are playing the Chicago Bulls in this NBA point spread example. The Magic have been set as 5.5 point overall favorites according to this betting line.
For Orlando to cover the spread, the Magic would need to win by at least six points. For the Bulls to get the win against the spread, a loss by five points or less is needed.
Either the Magic's bettors or Bulls' bettors will get the result they need in order to win this bet because of the half point spread that is in-play; there can be no PUSH in this wager.
Bovada Sportsbook - Best Sports Betting Site For Betting On The Point Spread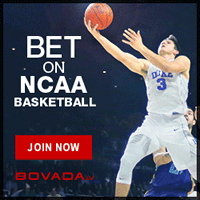 Just as with pro football, Bovada has a ton of point spreads for college football games each week. Spreads that you won't find anywhere else will be available at Bovada to bet which is one of the perks that makes this book one of the best for betting on college football spreads.
Bovada gives all first time college football bettors a 50% to $250 bonus when they make their first deposit which only allows you to wager on more spreads. Bovada welcomes USA players and has many great deposit methods to boot. Players are able to instantly add funds to their accounts using a variety of methods that include credit cards (Visa/MC/Amex), debit cards (Visa/MC), several brands of prepaid gift cards, cash wire transfers (Western Union + MoneyGram), and even payment through accepted Bitcoin wallets.
SportsBetting's Sportsbook - Lots Of Betting Odds When Betting On Point Spreads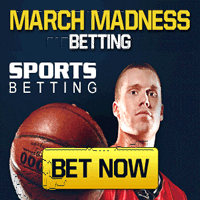 While we are only focusing on the best books for wagering on NBA spreads, know that Sportsbetting can handle anything you throw at it but NBA is where it really shines.
82 games per year means a lot of opportunities to wager on your favorite teams and Sportsbetting.ag sees that opportunity and gives you what you want to bet on. Sometimes this means having spreads for big games a day or two in advance, especially if both teams are off the day before the big matchup. They take care of their NBA bettors... give them a shot.
If the NBA isn't your bag, don't worry because SportsBetting.ag takes wagers on just about every sport. From the Olympics, to soccer (football), to rugby, table tennis, handball, etc... this sportsbook is guaranteed to have wager options available at your beck and call.
BetOnline Sportsbook - Best Sportsbook Bonuses And Promotions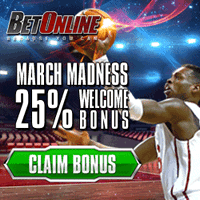 Anytime you are recommended for having some of the best NFL betting lines, it really says something about your operation. We take betting on the NFL as serious as fantasy football owners treat their franchises and with that said BetOnline is a go to site for betting on NFL spreads.
Each week, pretty much before anyone else, BetOnline issues their spreads for the upcoming games. These lines do change as the action increases however they can be bet and sometimes you find amazing deals if you are among the first to wager.
When it's not NFL season, BetOnline keeps on chugging along with point spreads for numerous other sports including men's + women's basketball (pro + college), along with run lines for baseball (full game + 5-inning), and they even have goal lines for several hockey leagues worldwide. BetOnline excels when it comes to betting on any sport, visit them today and give them a chance to prove it...it will not cost a cent!
Point Spread vs. Betting On The Moneyline
Betting on the point spread is completely different from betting on teams to win a game outright. Known as "betting on the moneyline", instead of using points to handicap each side of the wager, the sportsbook will use greater payouts versus the amount risked to reflect their relative perceptions; teams not expected to win (underdogs) pay more, sometimes exponentially, than when betting on the favorite to win when wagering on moneylines.