Player Prop Wagers Explained
Player prop betting odds are some of the most popular betting odds formed today. They give those who like to gamble on sporting events an added betting element when it comes single matchups or the entire course of a season. Player prop betting lines cover a range of different sports and individual aspects within those sports/games/matches that really focus on minute details and for that reason, many who like to focus on just one portion of a game, or just one player in that game, tend to wager on proposition wagers rather than betting on the result of the game.
As we proceed to teach you about player proposition wagers, you're going to see what types of betting lines are formed for player props, when they become available, how to make a wager on them and online sports betting sites that feature these wagers with frequency. Player props are available for just about every sport in some form or fashion and this explanation of player prop odds should provide all the info you need to wager with confidence.
Live Player Props from Bovada Sportsbook
Types Of Player Props
While there might be dozens and dozens of player prop odds formed for a single game, the general category of the betting line boils down to just a couple of options. There are player props based on statistical performances, and there are ones based off of achievement.
Stat Based Player Proposition Wagers
Within a statistical player prop, it can come in two different forms; odds based on the outcome of a single game, and odds based off of season-long results.
A single game statistical prop is strictly for the performance of that game. An example could be a quarterback in an NFL game where the prop betting line sets and over/under passing yardage total at 250 yards. The bet would then be placed on the quarterback's actual total in the game exceeding that or going below what was installed by oddsmakers. The bet would be placed, and a corresponding payout would be received should the wager win.
A season-long statistical prop would be something along the lines of the total yards a quarterback throws for (to keep with the same frame of reference) all year long. This would be a player prop that is installed prior to the season, where bettors would have the chance to wager on the line before the quarterback goes into action.
Player Proposition Bets Based On Season Long Achievements + Awards
An achievement player prop is geared more towards a futures betting line. But with that, an achievement player prop might be formed prior to the season, though can also be updated as the season progresses. In other words, those player prop payouts might not be set in stone week-to-week throughout the year.
A good example of this would be the betting odds to win an MVP award. At the start of the year there will be many players set with odds. But as the year moves forward, players rise and fall up and down the ladder with the pool of candidates dwindling down to just a handful. But that handful of players still in the running will have their odds updated throughout the season. Achievement player props typically payout a much higher margin of profit that statistical player props.
Which Sports + Leagues Feature Player Proposition Wagering?
Every sport will offer player prop betting odds, whether it's football, basketball, golf, or a wide variety of others. Not all prop odds will come in a consistent form, but in general the two categories of odds we broke down will be the ones available to you. Check out different sportsbooks, as they should have specific sections dedicated to player prop betting lines.
ExplainBettingOdds.com has gone ahead and taken the liberty of recommending a few of our favorites which we know can service your needs when it comes to making bets on individual proposition bets. These websites feature all major professional + amateur sports plus some of them are know for being the best when big events like the Super Bowl roll around.
Bovada Sportsbook - More Than 200 Player Props For NFL Games Every Sunday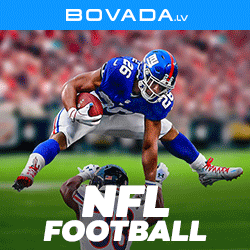 Whether you are new to sports betting or you're a pro, Bovada makes it easy to find and place all the best player prop bets out there. Their props range from future bets like betting on who will win the NFL MVP during the preseason or in-game wagers like betting how many yards a wide receiver will have in the second half. The sports for which they have player props are also second to none as you will find this wager type for professional soccer players, NBA players, MLB superstars, and NFL athletes.
The layout and interface of Bovada is also one of the biggest reasons that people are attracted to the site. The modern design makes betting on sports a very fluid process. If you're unsure of what your payout will be the odds calculator will show you once you choose a player prop and put it on your bet slip. This makes it easy to see what a parlay might look like as well. This is just one of the many ways Bovada tries to help you when you try to wager on prop bets.
5Dimes Sportsbook - One Of The Most Trusted Names In The Sports Betting Industry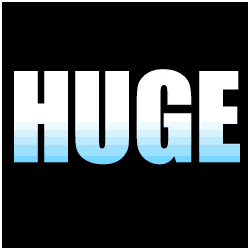 5Dimes has been operating its online sportsbook for over 20 years. You do not last that long in this industry without constantly innovating and treating your customers with fairness and transparency. 5Dimes is one of the only sports betting sites that offer reduced juice. That means while other sites might have a line set at -110 for a team, 5Dimes will have that same team at -105. While a five dollar difference might not seem like that much, it will surely add up over the course of a sport's season.
Of course, 5Dimes also has plenty of player props. For those who may still be confused about how these wager types work, 5Dimes also comes with plenty of tutorials. They also have outstanding customer service options as there are 3 different phone numbers you can call in order to ask sportsbook questions. There is also an email address you can contact if you prefer to communicate that way. No matter what, 5Dimes has you covered even if you aren't able to cover your bet.
| Sportsbook | Deposit Bonuses | USA? | Visit Sportsbook |
| --- | --- | --- | --- |
| | $250 Max - 50% Match | All States - ex. DE, MD, NJ, NV, NY | |
| | $1,000 Max - 50% Bonus | All States - ex. NJ, NV, NY | |
| | $1,000 Max - 50% Bonus | All States - ex. NJ, NV, NY | |
| | $1,000 Max - 50% Bonus | All States - ex. NJ, NV, NY | |
| | $300 Max - 100% Bonus | All States | |