Live In Game Betting Explained
For years bettors have been able to go online and wager on sports. But only recently has that option been taken to another level, where new doors are being open and new trails are being blazed. This is led by the ability to bet live online on some of the most popular sports and leagues going today. Live betting puts bettors right in the middle of the action as things are going on, updating in real time to formulate new and unique betting lines that have never before been able to be wagered on at a legitimate sportsbook.
Live betting can be done at many sports these days and growing each year. With each passing season, sportsbooks are always looking to improve upon what they can allow their account holders to take advantage of. As we often do on our website, ExplainBettingOdds.com will break down how live betting works for specific sports and then recommend the best sites for betting on sports which also have live wagering in their repetoire.
What Is Live In-Game Betting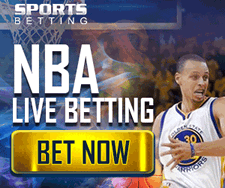 Betting live in a game at a sportsbook will take you to a separate section entirely. Here, you will be given the option to wager on games that are currently taking place, as well as check out the upcoming games on the schedule to wager.
Among the wagers that can be placed covers a number of aspects. You can expect to find odds on the spread that will vary according to how the game is going. The same can be said for the moneyline and over/under point total. But outside of that there are some great props relating to games as well. These prop odds will be unique to the particular sport or game going on, because as you know sports are all very different.
How To Bet On Live Sports
The actual process of betting on live sports is not that different from making any other type of bet at a sportsbook. The only difference is that your time to bet a particular line might be limited to minutes or seconds, depending on which type of line you are wagering on. But just as normal, a bet slip is filled out and the wager is processed. The result will be known depending on the type of wager. It could be almost instant for a prop, or it could have to wait until the end of the game should you bet an alternative spread or moneyline.
In-play betting is another term to be familiar with that you will hear tossed around on this page. This type of betting is similar to live betting in that it starts up after the game gets going. But in-play betting is usually limited to outcomes like differing spreads and bets made for the second half. In general, most sports gambling sites will distinguish between the in-play odds and live betting section on site.
Live In Game NFL Betting Explained
Betting live on the NFL is one of the most popular sports to do so on. And each season more odds are being formed. Not every NFL game is available to place live wagers, but there are many that are. You can bank on Monday Night Football, Thursday Night Football, and Sunday Night Football not to mention the Super Bowl being on there. These are the nationally televised games, but others can be seen as well. As far as the live bets that can be made, it will depend on the course of the game. Props and alternative game lines are popular. In-play game odds are formed as well, which differ slightly from live betting. In-play lines can include new second half odds and total over/under wagers.
Article: How To Read NFL Betting Odds
Live NBA Betting
The NBA is one of the most fast-paced sports to bet live. It's similar in hockey in which there is plenty of non-stop action until a timeout or a commercial break. We can see a great number of live betting lines in the NBA, which can be anything as specific as game props like the next team to score, or a change in the course of the point spread. The NBA has plenty of statistics that are kept track, and player stats are a big part of the game as well. A bet on a player scoring the next basket or getting a rebound can be seen. Really there are so many options that anything seems possible, in the words of Kevin Garnett.
Article: How To Read NBA Betting Odds
Live MLB Betting Explained
MLB betting might be the best sport to wager on live arguably. It's because there are a lot of thing happening, but at a nice pace. This is where things can be wagered on such as the next pitch being a ball or a strike. Or another example might be the next hitter up getting a hit or an out, or even something as specific as how that batter will get out. But then other live bets in general can be adjusted moneylines. This is also seen with in-play MLB betting odds, where wagers from different innings reflect different moneylines. In-play bets can be made in between the innings.
Article: How To Read MLB Betting Odds
How Live Betting Works In College Football
College football live betting runs hand in hand with the NFL. But with college football, there are more games scattered over different regions, with few nationally televised games. Still, live betting sections like to formulate wagers for college football both in-play and live. In terms of in-play odds, there are adjusted game lines for the second half, as well as point spreads for quarters following the completion of the first quarter. In terms of what live betting odds are available, this is dictated by the flow of the game.
Article: How To Read College Football Betting Odds
College Basketball Live Betting Explained
Whether you are betting in the regular season or during March Madness, college basketball betting covers plenty of live betting and in-play betting. With more than 300 Division I teams, there are plenty of basketball games on the schedule. You won't have the option to be live on every one of them, but in-play odds are seen far more often. Either option puts you in the action, with live bets last only a couple of minutes generally. You can take advantage of some of the half odds at the break during a game, when oddsmakers readjust the spread depending on how the first hall went.
Article: How To Read College Basketball Betting Odds
NHL Live Betting Explained
The NHL is the most fast-paced sport to bet live, because the action rarely stops throughout the course of the three periods. In-play betting can be great for NHL bettors, as they can get in on the action throughout different points in the games, mostly during the intermission of the periods. As for live betting, odds on the next team to score are popular, but other lines can be seen as well. NHL live betting is certainly fun and kicks the tempo of the game up a notch for bettors.
Article: How To Read NHL Betting Odds
Bovada Sportsbook - Best Sports Betting Site For Live In Game Betting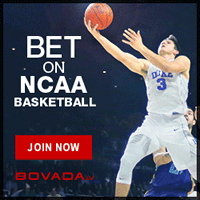 Bovada covers most every sport with the ability for bettors to place live wagers. They have a separate section for live bets, where you can click and view what is on the schedule. Simply click on the game you are interested in and view the available odds. Bettors can also plan ahead and check out the upcoming events for live and in-play betting on the schedule.
If you like betting on the NFL then you will need to be sure to check out the live betting section at Bovada as there is not a better one around. Bovada covers more live NFL games to bet than any other sportsbook around. This is true for most sports as well, so be sure to visit here.