PGA Betting Odds Explained
Betting on the PGA is actually one of the fastest growing areas of sports betting today, and learning how to read PGA betting odds is an important part of this. There are plenty of tournaments during the year for bettors to get in on the action. Not only are there plenty of tournaments, but there are also a variety of different types of betting lines for each tournament. This is one of the key factors to PGA betting odds, the mixing up of different lines that cater to lots of different bettors. You'll also find that several Tours are covered outside of the PGA Tour. This also includes the LPGA Tour as well as European Tour betting lines.
Exactly what can be expected in terms of PGA betting odds are found throughout this page, as we go down the list and explain to you what will be available. We think that you will find the different types of PGA lines quite intriguing actually, and perhaps more vast than you might have originally thought. Learn how to read betting odds for the PGA below.
Betting Preview For The 2018 Masters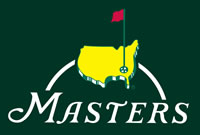 Right now, there are lots of names within striking distance of each other atop the Masters betting boards at the best online sportsbooks. The big news, of course, is that a familiar name has rocketed up the 2018 Masters betting odds unexpectedly, as Tiger Woods – coming off of four back surgeries (and otherwise out of nowhere) – has suddenly rediscovered his legendary form.
Just a few months ago, most books didn't know whether Tiger would even play in this year's Master's, giving outlandish odds on Eldrick of 100-1 (or +10000). People ate those bets up as Tiger's performances so far this year have strengthened, and sportsbooks in Las Vegas and online have both been forced to dramatically lower his numbers. Regardless, it may be too late – if Tiger wins his fifth Green Jacket this weekend, most of these books will be in the red on the year.
That said, Tiger has tremendous competition and is still a marginal longshot to win. And you don't have to bet on a single player to win it all, either. You can also wager on various props and other scenarios, including top 5, 10, and 20 finishers, players vs. the field, round leaders, group leaders, and more. Bovada has over 160 different Masters wagers you can browse, and there will be live betting to consider during the tournament itself this weekend. Currently, the top of Bovada's 2018 Masters Betting odds board looks like this:
Jordan Spieth +1000
Rory McIlroy +1000
Justin Thomas +1200
Dustin Johnson +1200
Tiger Woods +1400
Justin Rose +1400
Bubba Watson +1800
Jason Day +1800
Phil Mickelson +2000
Rickie Fowler +2200
How To Read The PGA Betting Odds To Win
The betting lines to win on the PGA each week are formed and released the day after the completion of the tournament from the following week. This typically means on a Monday with rare exceptions and circumstances. The release of the betting odds will install every player in the field with a betting line to win the tournament. You will not find a bet on the 'field' when making a wager on a top-10 finish wager. All players are given odds, which definitely gives the potential for big payouts considering that any player in the field can win. You can see 500/1 or even 1000/1.
The odds to win each week are also adjusted after the first, second, and third rounds. These adjusted betting odds take into account the performances of players and how they stand compared to the lead. Obviously the leader going into Sunday will be right there; while someone 10 shots back will be a much higher payout.
Article: Moneyline Betting Odds Explained
2/3 Ball PGA Odds Explained
2-Ball and 3-Ball odds are pretty neat betting lines, and something that you will only find in golf. Each week the first two days match three players in a group, followed by pairs on the weekends. 3-Ball odds are formed for the first two days of competition, though one day at a time.
The three players in a grouping are each installed with a payout to shoot the lowest score in that grouping for the day. Once that bet is decided for the day, a second 3-ball line is formed for Friday's round.
The same concept applies to the weekend, though it's simply a 2-ball betting line with just two players in a group. 2-ball odds are accompanied with an option for bettors to wager on a tie as well. This brings in another factor to the equation with a differing payout.
PGA Betting Props Explained
Prop betting odds for the PGA come out several days prior to a tournament for a weekly event. These odds can range depending on the event, and are more extensive for a Major Championship or World Golf Championships Event. But among the lines you can expect to see include the odds to finish in the top-10 and top-five. Other popular props include hole-in-one props, winning score props, and margin of victory props.
But prop odds do not always have to cover the events for that week only. There can be other prop odds formed for specific players regarding performances in upcoming events or for the year. These are usually held for the big names like Tiger Woods and Phil Mickelson, for example.
PGA Head-to-Head Betting Odds Explained
The betting lines for head-to-head on the PGA are different than that of 3-ball and 2-ball odds. Head-to-head odds match players against each other for the duration of a tournament, versus just for the duration of the single round. These bets are only available prior to the start of the first round, where both players will receive a payout.
The bet is won by correctly picking the right player of the two to record the better finish. While all groupings on the PGA are set with 3-ball odds, head-to-head betting lines are reserved for some popular players, and they don't even need to be grouped together for the bet to be made. For example Tiger Woods and Adam Scott can be matched head-to-head for the Masters, but may very well never play together in the same pairing. This head-to-head line is for your betting purposes only.
How To Read PGA Future Betting Odds
A wager months in advance on a player to win the Masters is just one example of a futures wager on the PGA. Futures wagers can be on events months, and even up to a year in the future in some cases. But it's not only the Major Championship odds to win that you will find in futures; there are other aspects as well.
With the addition of the FedEx Cup, this is often a great futures wager to get in on, with lines formed on players to win the FedEx Cup at the end of the season. The same can be said for the PGA Tour money list winner or the European Tour Order of Merit.
Futures bets present plenty of chances for relatively high payouts as well on different golfers. But they don't differ too much from what you can get in individual events, which is something that is a bit different in the sport of golf.