Legal March Madness Betting Explained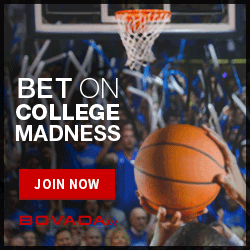 The first thing you need to understand about March Madness betting odds is what the "number" represents. Simply put odds are what you will be paid for your stake on a bet. It has nothing to do with the probability or likelihood of that outcome occurring. That's the single biggest misconception that new bettors have. The difference between the odds you're paid and the likelihood of that outcome happening is the very thing pro bettors lock in on before placing their bets.
If you stand to be paid four times your wager on an outcome that is 50/50, that is a great value and a bet you should place every time. For example, you are paid $4 for every $1 you bet correctly picking heads or tails on a coin flip. You only have to be right once every four flips to break even. You would have to lose 76 out of 100 flips to lose money. Why wouldn't you take those odds? That's the edge every bettor should be trying to find.
The easiest way to find value without having to develop your own algorithm is by understanding how odds are set. Sportsbooks are trying to take an even amount of money on each side of a wager and collect the juice as a profit. Basically, they want to pay the winners with the losers money and keep whatever is leftover. When Team A has substantially more money placed on it than Team B sportsbooks will try to balance the ledger and induce more action on Team B by increasing the odds or payout you will receive and thus mitigating their losses or even making a profit. Understanding how and why the line moves is the best way to find value for beginner sports bettors. Now that we know what odds are and how to find value, let's look at the laws and how bets actually work.
2020 March Madness Futures Odds
The current 2020 March Madness futures have been adjusted to reflect this season after Virginia took the crown last year. Every sportsbook offers different odds, so the ones you see here may not be similar to what you have seen on other outlets. Still, this signifies the importance of shopping lines as teams – take Ohio State for example – offer better opportunities at different places. On Bovada, Ohio State opened at +5500 odds to win the 2020 NCAA Men's Basketball Tournament, but the odds at SportsBetting for Ohio State opened at only +3300. Per Bovada, the top teams are trending as follows:
States With Legal March Madness Betting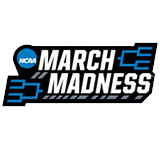 In the wake of the Supreme Court overturn of the Professional and Amateur Sports Protection Act (PASPA, 1992), several states have already started offering customer-facing full-service sports betting to their residents and visitors. Some states were around during the first bout of legal March Madness betting and took in serious betting handles during that time. Some even set new state records:
Nevada - Nevada has been offering legal sports wagering action since 1949. Naturally, NV has historically been the mainstream retail betting center of the US, and though it now has legal March Madness betting competition, it's still expected to handle the vast majority of land-based betting on the Big Dance. Nevada also has dozens of online sports betting outlets accessible to all bettors statewide.
Delaware - Delaware has three racino venues where you can place March Madness wagers. While DE does not allow wagering on any games featuring college teams from the state, that shouldn't be an issue for the 2019 tournament because no DE teams often make the tournament. If they did, feel free to jump into a neighboring state or use an offshore betting site if you want action on the local squad.
New Jersey - You can wager on March Madness at every gambling venue in New Jersey (except for Freehold Raceway). Like Delaware, NJ bettors cannot wager on NJ teams at in-state gambling venues. This means that if bubble teams like Seton Hall, Princeton, and Rider make the cut, you won't be able to place bets on their games (unless you use an offshore sportsbook). NJ has official online wagering portals available so basketball fans can bet from anywhere in the state.
Mississippi - Mississippi has over two dozen locations statewide where you can bet on March Madness action. Mississippi has no NCAA wagering restrictions, though there are also no official online betting venues in the state. If you can't get to a Tunica or Biloxi book for the Big Dance, offshore books are your only legal option.
West Virginia - All five of WV's casino and racino venues offer legal March Madness betting, though if you can swing it, The Greenbrier is the best of the bunch. Mobile betting is also up and running on a limited basis in the state, so there are lots of ways to put money on your favorite teams. West Virginia has no NCAA wagering restrictions.
Pennsylvania - Pennsylvania has several brick-and-mortar March Madness betting venues in Philadelphia and Pittsburgh, and the state has no restrictions on collegiate wagering. With over 2 million active sports bettors, not everyone will be able to place their bets at a physical book but that is just fine since many Pennsylvania sportsbook operators offer a mobile betting platform as well.
Rhode Island - Like DE and NJ, Rhode Island does not allow wagering on local college clubs. Fortunately (or unfortunately, if you're a fan and not a bettor), no RI NCAA teams are expected to participate in March Madness this year. The rest of the tourney is fair play, though, and you can bet at either of Rhode Island's two casino venues or use an offshore book -- whichever is more convenient.
New Mexico - New Mexico offers in-state sports wagering at tribal casinos such as the Santa Ana Star just outside Albuquerque. There are only a handful of venues in the state that offer legal sports betting but offshore books make betting on the NCAA tournament easily accessible. There are no NCAA restrictions in play so feel free to bet on any team you like.
Arkansas – Available at two venues within the state, Arkansas features betting odds on the tournament at their state-operated racetrack casinos. There is no mobile betting platform available for residents unless they use an offshore site. With local teams like the University of Arkansas having one of the largest basketball arenas in the country, there is no surprise that NCAA betting in Arkansas is highly regarded.
New York – While New York leaves bettors open for opportunities to bet on the NCAA Tournament, they still might struggle to get their bets off. Unless NY residents live in the upstate areas, betting can be more of a hassle, as there is no mobile betting outlet. The only land-based outlets are located a few hours north of the city or located outside of the state in New Jersey. Additionally, bettors can use online gambling sites.
Iowa – Iowa has both an online betting platform as well as a dozen or so land-based options. While Iowa regulations allow for bettors to bet on the NCAA Tournament in Iowa, they do restrict the ability to take player prop bets on collegiate programs. This is the only restriction, so have no fear about taking on any other type of collegiate basketball betting action.
Oregon – A tribal casino known as Chinook Winds Casino Resort was the first sportsbook in the state of Oregon to launch. Here, you can find betting options on the Oregon Ducks and many other college basketball programs from the early games to conference play and even the tournament. The Lottery offers a mobile betting platform, but this outlet does not offer collegiate betting lines.
Indiana – The home of the NCAA headquarters is one of the states that allows for college betting, which may a surprise to many. Still, the state implemented a rule that the NCAA can request to remove all betting lines for certain games if they have a certain belief it will jeopardize the integrity of the game. As we have yet to see this in effect, there seems to be no real restrictions set forth in Indiana for those looking to bet on college basketball.

March Madness Prop Types
The best part about legal March Madness betting is the sheer quantity of props available. As is typical, most sportsbooks tend to get pretty creative when offering proposition bets on major events, and the NCAA basketball tournament is a bona fide prop betting showcase. Each contest will have its standard player and team props, but the real fun is in the futures props for each round of the single-elimination tourney.
Such bets include game props, seed props, tournament props, conference props, violations props, mascot props, broadcast props, and more. These are going to be in the form of "yes/no" bets and over/under bets, for the most part. Some examples of the more creative and unique March Madness prop types you can expect are shown below, just to give you an idea of all the wacky wagers that are going to be available. (Note: These examples and their associated moneylines do not reflect current March Madness 2019 odds, as sportsbooks will only post such when the final 68-team field is set.)
Will Duke advance to the Final Four? Yes +135, No -175
Villanova or Kentucky: Which team will advance further? Villanova -110, Duke -130
Highest single-game point total for any player: Over 43.5 (-110), Under 43.5 (-110)
Highest single-game point total for any team: Over 93.5 (-110), Under 93.5 (-110)
Lowest single-game point total for any team: Over 41.5 (-110), Under 41.5 (-110)
Total amount of triple-doubles recorded by all players during tournament: Over 0.5 (-110), Under 0.5 (-110)
Total overtime games in first round: Over 3.5 (-115), Under 3.5 (-115)
Total number of game-winning buzzer beaters in tournament: Over 1.5 (-115), Under 1.5 (-115)
No. 1 seed loses in first round: Yes +1300, No -5000
No. 2 seed loses in second round: Yes -225, No +150
At least one No. 1 seed reaches Final Four: Yes -1000, No +550
All four No. 1 seeds reach Final Four: Yes +1800, No -5000
Will a team with "Wildcats" as a mascot advance to the Final Four? Yes -145, No +180
Seed to win National Championship: 1 (-125), 2 (+180), 3 (+650), 4 (+1100), 5 (+2200), 6 (+3000), 7 (+4500), 8 or higher (+2000)
Conference to win National Championship: ACC (+125), Big Ten (+220), Big East (+300), Big 12 (+750), SEC (+1000), Pac-12 (+8500)
Will any player be declared ineligible for any game? Yes +1000, No -2500
Will a mainstream media outlet release NCAA Men's Basketball violations report during tournament? Yes +800, No -1450
March Madness Open Parlay Bets
One of the most profitable and immersive ways to wager on March Madness is via the "open parlay" bet. Parlay betting lets the bettor pick numerous outcomes across one or more games on a single ticket. Because all "legs" of the parlay have to win in order for the ticket to win, the odds decrease significantly with each added bet. This means that you can get a much larger payout on a winning parlay than you would on its individual constituent bets added up.
Parlays, of course, are generally difficult to win, but March Madness betting sites offer open parlays. Because these parlays are open-ended (as the name implies), you don't have to make all of your picks at once. Instead, you can pick the winner of a game in the first round, wait until a later round, and then add more wagers to your ticket. Most books will let you do this for the entire duration of the tournament, and if you place smart, reasoned wagers where the odds arise in your favor, you can score a pretty healthy bankroll via this strategy.
Conference Tournaments Can Help Inform March Madness Futures Betting
One of the things to pay attention to if you hope to maximize your March Madness betting payouts is conference tournament play. March Madness berths are earned in two ways. In total, 32 teams get automatic berths by winning their conference titles. After that, teams are considered "at-large," and the NCAA Men's Basketball Selection Committee (a 10-member body comprising athletic directors and conference commissioners) assigns the remaining 36 tournament bids. Most bids come from the top conferences, but teams from all conferences are considered. A team's RPI (rating percentage index) is often used, though this is not necessarily the primary factor in assigning March Madness bids.
For the most successful legal March Madness betting, you should definitely pay attention to the conference championships, because these can affect the futures odds for the tournament itself. For example, if a very strong team -- perhaps Duke or Kansas -- loses its conference title, it's a foregone conclusion that they will receive a tournament at-large bid, thus reducing another conference's representation. On conference props, this would obviously have a measurable effect, and knowledge of how said conference title games played out will play into your betting strategy when March Madness actually gets underway.
Ultimately, there is basically an infinite number of variables to consider when wagering on March Madness, and it is impossible to explain them all. The above props and futures examples should be adequate for 99% of what you're likely to come across on the odds boards, but researching those boards is paramount. Of course, many bettors aren't so serious, and they're just in it for the fun. For them, deep statistical analyses are unnecessary and counterproductive, because March Madness props have plenty of panache on their own as pure amusements.
ExplainBettingOdds.com knows that regardless of your approach, however, just make sure that you join at least a couple of different offshore sportsbooks (or visit a few different physical sports betting lounges if you have them in your state) before pulling the trigger on any NCAA basketball wager. After all, shopping around for the zaniest off-the-wall lines and most valuable props wagers is a big part of the March Madness betting festivities. Like the players on the court, take your shots -- but above all, remember to have fun!
| Sportsbook | Deposit Bonuses | USA? | Visit Sportsbook |
| --- | --- | --- | --- |
| | $250 Max - 50% Match | All States - ex. DE, MD, NJ, NV, NY | |
| | $1,000 Max - 50% Bonus | All States - ex. NJ, NV, NY | |
| | $1,000 Max - 50% Bonus | All States - ex. NJ, NV, NY | |
| | $1,000 Max - 50% Bonus | All States - ex. NJ, NV, NY | |
| | $300 Max - 100% Bonus | All States | |