Game Of Thrones Betting Odds - Season 7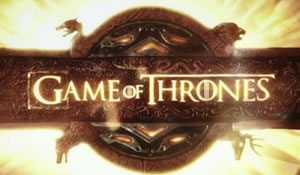 When you play the game of thrones, you win, or you cry (because GRRM killed another one of your favorite characters and you lost your bet). Welcome to our page that list all the most recent Game Of Thrones betting odds that are offered at online sportsbooke.
The iconic Game Of Thrones series is entering its seventh season in 2017 and has led millions on a gut-wrenching journey of truly unpredictable madness. Nothing could be better for betting enthusiasts. While diehard fans of the show will tell you that there's a sure-fire way to predict what GRRM will do next, oddsmakers will challenge you to put your money where your mouth is by providing some incredible Game of Thrones betting odds. If you're looking for a way to really amp up the excitement to the already thrilling series, then you should start betting on Game of Thrones. If you're not sure how to do so, stick around. We explain exactly how to do that, as well as where to do it. Or you can visit the ExplainBettingOdds.com homepage to learn more about how to bet on different things.
Game of Thrones Wager Types
The show is known for its dramatic turns and unprecedented plot twists. This format is perfect for propositions and futures. With a year between seasons, there's plenty of time for oddsmakers to watch and rewatch previous seasons to create propositions that keep fans happy during the extremely long downtime. The most popular forms of wager types for television shows are props and futures.
Props
Props come in many different forms, much like the many faced god. Generally, they'll pose a question, and give you several different ways to answer. For example, the question could be general, like who will be the first to die? Beneath that, they'll list out a number of characters who could feasibly die first, with odds next to each one. This is probably the most common way you'll see Game of Thrones betting odds displayed. Below are a couple of examples.
The Method of the First On-Screen Death in Season 7?
White Walker
+120
BET NOW @
Axe/sword

(fight not beheading)

+500
BET NOW @
Hanging
+4500
BET NOW @
Fire
+5000
BET NOW @
Magic
+10000
BET NOW @
Another popular proposition with Game of Thrones betting odds would be totals. Like how many named characters will die in Episode x? This will probably show up in shows centered around battles, like the most recent season's "Battle of the Bastards" and season 2's "Blackwater". With so much bloodshed, it would be impossible to keep count of just how many people perish, but if you're just counting characters who have actually had a storyline, it's much easier to keep track of – and bet on. With the series coming to a close soon, you can expect at least one major battle with multiple deaths this season to bet on.
How Many Named Characters Will Die In Episode 1 Season 7?
Over 5 ½
-110
BET NOW @
Under 5 ½
-110
BET NOW @
Finally, props can be simple yes or no questions. As brought up in the Honest Trailer of Game of Thrones, people in Westeros and the GRRM universe seem to keep forgetting that there are zombie assassins literally a wall away; well, everyone except Jon Snow, who finally learned something. But a very good example of a "yes" or "no" style proposition would be Will these people finally do something about the gosh dang White Walkers?
Will These People Finally Do Something About The Gosh Dang White Walkers?
Yes
-110
BET NOW @
No
+150
BET NOW @
Futures
Game of Thrones Futures tend to be exactly what they sound like: odds placed on future events. For example, the most popular one on many legal betting sites these days happens to be "who will be the last to sit on the Iron Throne?" Futures resemble the same format as props in that they can be a question with a list of possible answers, all with their own Game of Thrones betting odds, or they can be questions answered by over/under totals or "yes" or "no" responses.
Who Will Be The Last To Sit on the Iron Throne?
Daenerys Targaryen
+220
BET NOW @
Cersei Lannister
+1000
BET NOW @
Samwell Tarly
+50000
BET NOW @
Nielson Ratings for Season 7 Episode 1?
Over 8 million
-110
BET NOW @
Under 8 million
+150
BET NOW @
Game of Thrones Betting Odds Explained
Just like there are several forms of currency in the Game of Thrones Universe, there are several different ways to represent Game of Thrones Betting odds. The important thing to remember about betting odds is that they are numerical representations of what you stand to gain, not actual chance or probability. So it doesn't matter which method is used to denote the line – they're all equal to each other.
First up we've got American odds. These are represented by a number with either a (+) or (-) in front of it. American odds are based on a $100 stake. So, if it has a (+) in front of it, then you are seeing what you stand to gain based on $100. If it has a (-) in front of it, then you are seeing what you have to stake in order to win $100. For example, if something had +500 odds, you would win $500 for every $100 you bet. If they had -500 odds, you would have to bet $500 to win $100.
Next up we've got Fractional odds. These are very simple to understand because there are no symbols to remember. The denominator of the fraction will show what you need to stake, and the numerator will show what you will gain based on that stake. For example, a 5/1 odd means you'll gain $5 for every $1 staked. Conversely, if the odds are 1/5, you'll have to bet $5 to gain $1.
Finally, we've got decimal odds, which are the least common. Decimal odds require the most math, which is slightly annoying but easy enough once you figure out what you have to compute. So, to find what your payout would be with a decimal odd, you multiply the decimal by what you intend to stake. Then, you subtract the amount you wagered from the product to get your net payout.
For example, let's say you're planning to make a $100 wager. If you see a line with a 6.00 decimal odd, you would multiply that by 100. That would give you 600. Subtract your wagered amount from that, 100, and you'll get 500. This is your total profit.
As you may have noted, each example yielded the same profit ($500). This is because each type of odd doesn't change the profit, it just changes how you have to figure out your payout. +500 = 5/1 = 6.00.
How To Bet On Game Of Thrones - Which Sportsbooks Offer GOT Odds
Bovada - Bitcoin Betting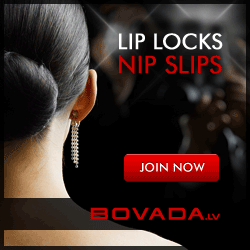 Game of Thrones enthusiasts who enjoy using bitcoin for their gambling needs should check out Bovada.lv. There's only one name that stands out more than others when it comes to online gambling in the US. That name is Bovada. As the American branch of well-known betting site Bodog, players can expect the same level of quality they've grown accustomed to with the company. Bovada has been operating in the US for five years, and in that time, has become the most trusted and fastest paying sports betting site in the business.
One of their main forms of banking is Bitcoin, a digital currency that is quickly becoming the best way to fund online betting accounts all over the world. When you deposit at Bovada using bitcoin, you have an extra level of security and anonymity added to your transaction. There's no chance of the deposit getting declined, and so long as you have enough funds in your wallet, it takes just seconds to complete a deposit or withdrawal. In addition to this, when you make your first deposit at Bovada using bitcoin, you can earn up to $500 in welcome bonuses. What more could you want from a bitcoin betting site?
BetOnline - Earn up to $2,500 Just For Signing Up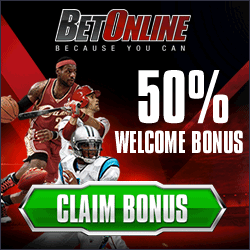 You might not think that betting on a show is even possible, but we're here to tell you that that's just not true. Online gambling encompasses so many different aspects of entertainment. As one of the most popular series of this millennia, Game of Thrones has quickly become a betting standby. One of the best sites to wager on all the twists and turns taking place in Westeros is BetOnline. This online sportsbook has one of the most comprehensive collections of entertainment betting odds of any site.
When you first sign up for an account, you instantly earn up to $2,500 in welcome bonuses. When you go to reload your account, you become eligible for their lifetime guarantee bonus. This bonus matches each deposit you make by 25% up to $1,000 each time. This site has been catering to players from all over the world since the early 90's. BetOnline is available in all 50 states in the US and can be accessed from a computer, tablet, or smartphone without any download required. You won't find a better place to wager on Game of Thrones than at BetOnline.
Game Of Thrones Betting Odds FAQs
Where Would I Find Game of Thrones Betting Odds?
GoT betting odds can be found in the entertainment section of most sports betting sites. Online, offshore sportsbooks are the best place to bet on the GRRM classic, as they provide a legal and convenient betting platform for players all around the world.
Is It Legal To Bet On Game of Thrones Online?
It is legal to bet on Game of Thrones online. The great thing about online, offshore sportsbooks is that they aren't just focused on bringing you lines for sporting events. They're also able to bring you betting odds on your favorite TV shows. So long as you're using an online, offshore sportsbook for all of your GoT betting odds, then it is perfectly legal to bet on.
Which Betting Site Is The Best For GoT Betting Odds?
The best sites for betting odds on Game of Thrones episodes are those that are licensed and regulated by a gaming commission. The sites recommended on this page provide some of the earliest lines and have the best service for both US and international players. Remember to always use a reputable site when betting online.
How Old Do I Have To Be To Gamble Online?
The legal gambling age differs from state to state, but is generally enforced at 21 and over. We recommend that you go by your state's legal gambling age before you log on to an online gambling site to bet on Game of Thrones. Unless you're Lady Lyanna Mormont. She can gamble at any age cuz she's pretty much the biggest badass ever.
Can I Use Bitcoin to Bet On Game Of Thrones?
Bitcoin is a great way to fund online gambling sites, as it is a safe, anonymous, and convenient way to transfer funds to and from your accounts. Even the master of coin would not complain if you used Bitcoin to bet on Game of Thrones. Most online gambling sites will even offer extra bonuses for using the digital currency.
Check out Game Of Thrones on Wikipedia for more information.
| Sportsbook | Deposit Bonuses | USA? | Visit Sportsbook |
| --- | --- | --- | --- |
| | $250 Max - 50% Match | All States - ex. DE, MD, NJ, NV, NY | |
| | $1,000 Max - 50% Bonus | All States - ex. NJ, NV, NY | |
| | $1,000 Max - 50% Bonus | All States - ex. NJ, NV, NY | |
| | $1,000 Max - 50% Bonus | All States - ex. NJ, NV, NY | |
| | $300 Max - 100% Bonus | All States | |