Betting Preview For The 2017 Masters
Betting Odds For The 2017 Masters Explained
Thursday, April 6th marks the start of the first major of the year, with the 2017 Masters Tournament being hosted by the Augusta National Golf Club for the 62nd consecutive year. This will be the 81st tournament since its 1934 inception, and the betting preview for the 2017 Masters is showing that the event will be no walk in the park. While bookmakers have agreed on a clear favorite, there is still value to be found on several competitors including a few sleepers.
Current Favorites For the 2017 Masters
When defending Masters Title holder Danny Willet earned the inaugural green jacket last year, it took many by surprise. Though Jordan Spieth's stumble at the par-3 12th put Willet in the lead that ultimately won him the competition, oddsmakers believe that Spieth still has a better chance to win the tournament. While Danny Willet has +10000 Masters odds, Jordan Spieth has +800 odds to win the 2017 Masters. This puts Spieth as the second runner-up to win it all, with clear favorite Dustin Johnson having +600 odds to win the 2017 Masters Title. Though Spieth already has a Masters Title under his belt, Johnson is coming off of three consecutive wins at the Genesis Open, WGC Championship, and the WGC Dell Technologies Match Play.
Rounding out the trio of favorites for the 2017 Masters is Rory McIlroy. There are currently +750 odds for Rory McIlroy to win the 2017 Masters, though we have seen the odds for second favorite continuously alternate between McIlroy and Spieth. The prestigious Masters is the only major that McIlrory has not conquered, and oddsmakers believe this could very well be his year.

Ways To Bet On Pro Golf
As the popularity of the sport has increased, online sportsbooks now provide several different ways to bet on pro golf. There are simple bets, such as a bet on who will win the Masters, or you can bet on who will win in the absence of another player. For example, you can place a wager on the player that will win the Masters without Dustin Johnson in the field. There are also place bets, where you bet on if a player will finish in the top five, top 10, so on and so forth. Tournament matchups are also popular during the Masters, where you can either bet head-to-head or on which player will finish highest in a certain grouping. The 2017 Masters prop bet section of your book will have some of the more entertaining bets during the tournament. Common props include top nationality, leader of the 1st round, the winning margin, 18th hole score, and more.
How To Read Betting Odds
Before you can bet on the 2017 Masters, you will need to know how to read PGA betting odds and ExplainBettingOdds.com is here to help with that. Depending on the customer base that your sportsbook caters to, you will see one or more of three basic odds formats. You will see Masters betting odds in American, Decimal, or Fractional form. We will give you a brief overview of how to read each of the betting odds.
American Odds
American odds are most common at online sportsbooks that accept bettors from the USA, and the includes all of the current PGA betting odds. When reading American betting odds, you will either see a(-) or (+) followed by a number that represents the odds. If you were to see -110 odds, that means you are betting on the favorite and would have to risk $110 to win $100. If there are +110 odds, you betting on the underdog and would only need to wager $100 to win $110. Take a look at the Masters 2017 prop bet below:
Will Hideki Matsuyama Make The Cut?
Yes -750
No +450
Oddsmakers are betting that Matsuyama will make it, and if you agree you will need to put down $750 for a $100 return. If you do not believe that the pro will make the cut, you can bet $100 to potentially win $450.
Decimal Odds
Decimal Odds are more commonly found at European sports betting sites, and the odds are not as intimidating as they may first seem. With one simple multiplication problem, you can calculate the total amount won including your original stake. Let's look at the 2017 Masters betting line below:
Odds To Win Masters 2017
Rickie Fowler 19.0
Jason Day 21.0
To calculate your payout on a $100 bet on Rickie Fowler, you would simply multiply 19.0 X $100 which yields a $1,900 return. If you bet $100 on Jason Day and win, your total return would be $2100. Being that there are no designated favorites or underdogs, the rule of thumb for decimal odds is that if the decimal is below 2.0, you will have to risk more than your potential earnings. If the decimal is more than 2.0, you will be risking less to potentially win more.
Fractional Odds
Fractional odds are based on a win/risk ratio. The numerator represents the amount you can potentially win, while the denominator is your risk amount. Let's say that Jon Rahm has 22/1 odds to win the 2017 Masters. This means that you will win $22 for every $1 that you bet, so on a $100 bet you could potentially win $2200. For fractional odds, if the fraction is less than 1 you will be risking more than your potential winnings. If over 1, you can win more than your original risk amount.
Bovada – Best Site To Bet on the 2017 Masters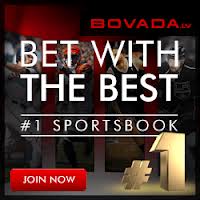 Bovada is one of the best online sportsbooks in the industry that caters to American golf enthusiasts. When it comes time to bet on the 2017 Masters, you can count on Bovada to have all of the betting lines you are looking for. There are hundreds of ways to bet on each of the four 18-hole rounds of the tournament. You can wager on Dustin Johnson to win the title, or maybe you want to bet on Justin Rose who is the only golfer to win Olympic Gold in 112 years.
When you are ready to start betting on the Masters, you can use any of Bovada's reliable deposit methods. Bitcoin is the most popular deposit methods, with the minimum amount set at $20 and the maximum at $5,000. When you make your first BTC deposit, you can use code BVSBITCOIN50 for a 50% match bonus up to $500. You can use the bonus cash on any of the Masters betting odds and wager types. When it comes to 2017 US Masters betting, you should create a free account at Bovada.lv today!