Puppy Bowl Odds Explained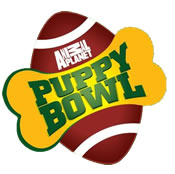 While there will be millions of viewers tuning into Super Bowl LI on Sunday, February 5th, 2017, you can also bet on another game with a much bigger aww factor. The 13th annual Puppy Bowl will be commencing at 3 PM EST, with "Tail" gating beginning at 2 PM EST. So get you chips and dip ready and grab your favorite four legged friend for the game!
Puppy Bowl XIII features 78 puppies that are both 100% adorable and adoptable. Animal Planet partnered with over 30 rescue organizations and animal shelters across the US and Puerto Rico to put on the world's fuzziest and friskiest dog competition. Rufferee Dan Schachner will be making his 6th #PuppyBowl appearance, and this year's Kitty Halftime Show will feature Kitty Gaga purring out the lyrics to "Puparazzi". With a lineup like this how can you not get excited? And remember that each of these amazing pups can be adopted and would make a great addition to the family!
Puppy Bowl Betting Odds Explained
The Puppy Bowl betting odds are pretty simple when it comes down to it. Each line will have a number with a (+) or (-) sign attached to it. The number denotes the payout, generally based on a $100 bet, while the symbols show who the favorite (-) and underdog (+) are. So, if someone has a +120 line, they are the dogs in the scenario. For every $100 wagered, you stand to gain $120 if they win. Conversely, when someone is favored, the number denotes what you have to wager to earn $100. For example, if the other team has a -150 line, you have to wager $150 to win $100.

Current Puppy Bowl Betting Odds And Wagers
While the competitors may still be training with Beggin' Strips and belly rubs right now, bookmakers are already starting to post Puppy Bowl XIII odds on whether #TeamRuff or #TeamFluff will come out on top. Team Ruff is looking to claim the Lombarky Trophy after winning the championship two years in a row, and are the current 7.5 point favorites over Team Fluff. Team Ruff's roster includes Beebop, a 16-week old Terrier mix known for keeping calm under pressure, and Daisy, a 13 week old Chihuahua mix who can run circles around the defense. While there are -150 odds that the age of the Puppy Bowl XIII MVP will be over 15.5 weeks, the younger pups are expected to do fetchingly well in Sunday's game.
Don't count on the underdogs to be wagging behind just yet. The Team Fluff starting lineup includes Alexander Hamilpup, 19-week old Pomsky with a solid wag, and Lucky, a special needs pup that lost a leg in an unfortunate accident but was still a five bone recruit. With Bovada posting -140 odds that the first letter of the MVP's name will be A to N, it might be worth putting money on one of these two. Rounding out Team Fluff's lineup is Rory, the current leader in ruffdown passes, and Blitz, the best wide retriever the league has ever seen. The odds that this year's Puppy Bowl XIII MVP winner will be purebred are at +300, and with Blitz's performance during Pedigree training camp the underdog just may have a shot.
Whether you are rooting for Team Fluff, Team Ruff, or just supporting pet adoption, there is plenty of betting action for #PuppyBowlXIII. Bovada always has the best selection of proposition bets, and more Puppy Bowl betting lines will appear as the event draws nearer. The sportsbook also has plenty of SB51 action that goes far beyond betting on the New England Patriots to win Super Bowl 51. There are touchdown odds, MVP odds, overtime odds, Gatorade shower odds, and much more at Bovada online sportsbook!

Click On The Odds To Bet At Bovada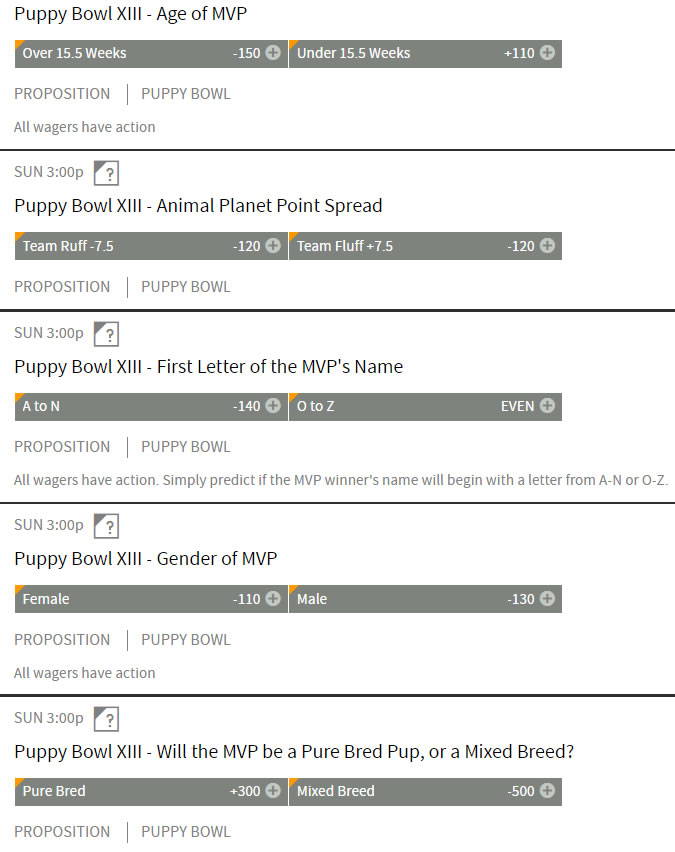 Bovada Sportsbook - Betting Odds And Prop Bets For Puppy Bowl LIII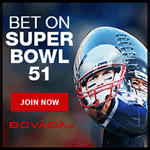 Before watching Tom Brady attempt to win his 5th Super Bowl, you can tune into Animal Planet and watch Team Ruff go for their second championship win! Bovada has the latest betting lines up on Puppy Bowl XIII and you will not want to miss out on the action. You can start betting on the #PuppyBowl point spread and MVP odds today as Bovada has some of the fastest banking methods around. The best deposit method for bettors is Bitcoin, which is credited to your account instantly and has no additional sportsbook fees. The minimum deposit is $20 while the maximum is $5,000. You can also choose to use your Visa or MasterCard, which both have a $20 minimum and $1,000 maximum with a small processing fee. Both deposit methods are extremely fast and reliable.
You will also want to take advantage of Bovada's $250 Welcome Bonus that can be used to bet on the Puppy Bowl or any other sporting event in the sportsbook. When you make your initial deposit, the cashier will match your amount by 50%, for a bonus of up to $250. The rollover requirement is only 5X on this particular bonus, which is one of the lowest of any sportsbook promotion. To redeem the bonus, no separate bonus code is needed. Just visit the Bonus Page of your account and request the reward. You will see the funds credited to your account within 30 minutes or less. Bovada is the best source for all of your sports betting needs. You can visit Bovada.lv now to create your free account!